Collections Management
CFA can evaluate film collections and provide plans to organize, manage, conserve and access moving image collections that have lain dormant because of lack of equipment or expertise. By gaining access to these collections, their historical content can be better understood, analyzed and exhibited in ways that bring meaning to a variety of Midwest organizations and institutions today.
Inventory
CFA can create an inventory of the media in your collection that captures data about each item, providing a much more robust understanding of the nature of the collection. This data includes titles, media format, approximate length of each item, and other information about the physical condition and content of your media. Upon completion of the inventory and at the request of the client, CFA can evaluate the collection and provide a recommendation for its care.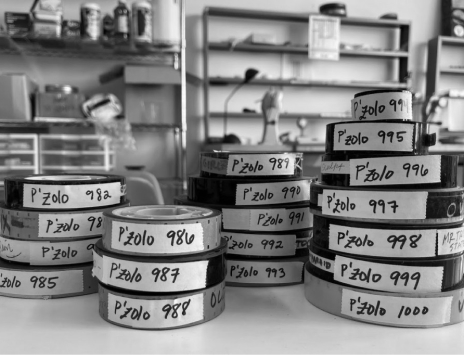 Inspection & stabilization
CFA archivists will inspect, make light repairs, add fresh leader, and re-house your films in archival containers. As part of this service, CFA provides our customers with a detailed inspection report.
Digitization
Storage
Pricing
For more information about any of these services, call (312) 243-1808, or email info@chicagofilmarchives.org
Our collections management clients include
Chicago Academy of Sciences / Peggy Notebaert Nature Museum

Jockey

Morrison-Shearer Foundation

North Park University

Shel Silverstein Archives

United Airlines

University of Illinois Chicago - Container Corporation of America Collection

Winnetka Historical Society
COOKIES
This site uses cookies to enhance your site experience. For more information read our
Privacy Policy
.